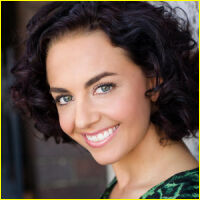 Australia Tour - 09/2015-05/2016 - Electra
Bree Langridge is a proud Palawa woman, born and raised in Hobart, Tasmania where she trained at Body Language Dance Studio. Bree then relocated to Melbourne where she graduated from the Victorian College of the Arts.
Most recently Bree produced, wrote and starred in Little Diana and the Big Fuzz which played at Sydney and Melbourne Cabaret Festival.
Theatre Credits include; Showboat for The Production Company; Queens of the Outback for Simonsez; the Truly Scrumptious cover Chitty Chitty Bang Bang for TML Enterprises; tours of both Australia and Asia with WICKEDfor GFO; Lazy Town Live for Andrew Kay and Associates; and played Wendy in Peter Pan's Never Neverland at Universal Studios Japan.
She has performed and choreographed for 10 Days on the Island; Festival of Voices, Brisbane Cabaret Festival and the Adelaide Fringe Festival.
Ad blocker interference detected!
Wikia is a free-to-use site that makes money from advertising. We have a modified experience for viewers using ad blockers

Wikia is not accessible if you've made further modifications. Remove the custom ad blocker rule(s) and the page will load as expected.