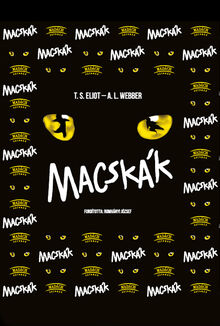 Cats opened in Budapest, Hungary, in March 1983, making it the third production internationally. It has played in rep (only on certain dates; the cast also perform other productions throughout the season) ever since. [1] It is a non-replica production, using designs by Götz Béla, costume designs by Kovách Yvette Alida and Vágó Nelly.
This is one of very few productions in the history of the show to use a translation of the title.
Ad blocker interference detected!
Wikia is a free-to-use site that makes money from advertising. We have a modified experience for viewers using ad blockers

Wikia is not accessible if you've made further modifications. Remove the custom ad blocker rule(s) and the page will load as expected.