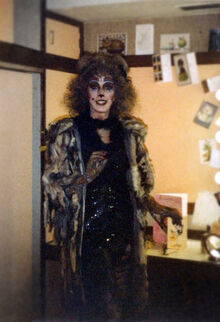 London - 07/1984 - Grizabella
CAROL NIELSSON was hailed by Andrew Lloyd Webber as the "Best discovery since Edith Piaf". Carol has performed in many productions on the London musical theater stage, including the starring role in "CATS", "JESUS CHRIST SUPERSTAR" and "SONG & DANCE".
Ad blocker interference detected!
Wikia is a free-to-use site that makes money from advertising. We have a modified experience for viewers using ad blockers

Wikia is not accessible if you've made further modifications. Remove the custom ad blocker rule(s) and the page will load as expected.