David Hibbard is an American performer who had a long time involvement playing the Rum Tum Tugger in US productions of Cats.
He has appeared in numerous Broadway and Off-Broadway shows, including Once Upon a Mattress, A Class Act, Spamalot, Billy Elliot the Musical, and Forbidden Broadway.
He was famously involved in a lawsuit over the January 30th, 1996 performance of the Broadway production of Cats when he allegedly 'assaulted' a woman while in character.
He now teaches vocal performance and audition technique at Collaborative Arts Project 21 (CAP21).
Cats History
Edit
US Tour 4 - 03/1993 - Rum Tum Tugger
Broadway - 9/20/1993-9/1996 - Rum Tum Tugger
Broadway - 6/1997-4/1999 - Rum Tum Tugger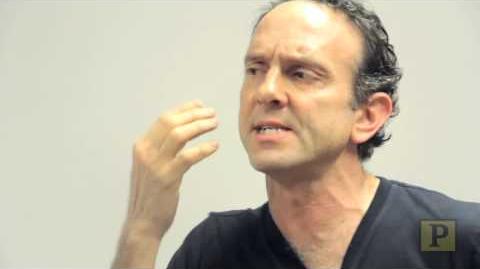 Ad blocker interference detected!
Wikia is a free-to-use site that makes money from advertising. We have a modified experience for viewers using ad blockers

Wikia is not accessible if you've made further modifications. Remove the custom ad blocker rule(s) and the page will load as expected.