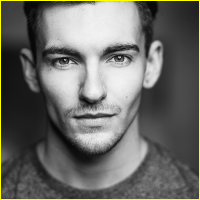 Oasis of the Seas - 11/2014 - Coricopat
Blackpool - 07/2015 - Coricopat - Dance Captain
Palladium - 10/2015 - Coricopat - Assistant Dance Captain
UK Tour - 01/2016 - Coricopat (cover Mistoffelees, Mungojerrie)
Biography 2016
Edit
Training: Laine Theatre Arts
Theatre credits: Coricopat and assistant dance captain in Cats (West End); Coricopat and Dance Captain in Cats (Blackpool). a season on board the Oasis of the Seas as Coricopat in Cats (Royal Caribbean & RUG); dancer in Sunday Night at the Birmingham Hippodrome (Qdos Entertainment) and ensemble in Dick McWhittington and Jack and the Beanstalk (Glasgow SECC, Qdos Pantomimes).
Television and film credits: dancer in Avengers Age of Ultron (Feature Film) and ensemble in Singing in the Rain for Royal Variety Performance (ITV).
Other credits: dancer for Hard-Fi (FA Cup Final).
Ad blocker interference detected!
Wikia is a free-to-use site that makes money from advertising. We have a modified experience for viewers using ad blockers

Wikia is not accessible if you've made further modifications. Remove the custom ad blocker rule(s) and the page will load as expected.