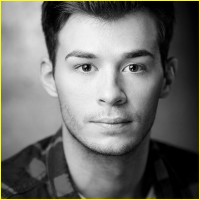 Blackpool - 07/2015 - Alonzo / Swing
Palladium - 10/2015 - Swing
UK Tour - 01/2016 - Swing (cover Munkustrap)
International Tour - 03/2017 - 04/2017 - Swing
Biography 2016
Edit
Training: Jill Clewes Academy of Performing Arts and Laine Theatre Arts (Andrew Lloyd Webber Scholarship).
Theatre credits: Alonzo/swing and cover Munkustrap in Cats (West End and Blackpool); ensemble/cover Mr Smee in Peter Pan (Nottingham and Southend); Joe's Dad in Our House (LTA Studio Theatre); Mr Twimble and Mr Whomper in How To Succeed In Business Without Really Trying (LTA Studio Theatre); A Stair(e) at a Time and Flying in at 40! (Epsom Playhouse).
Other credits: Sunday Night at the Palladium (ITV); music videos for Talk About Youand Good Guys by Mika (Virgin EMI records).
Ad blocker interference detected!
Wikia is a free-to-use site that makes money from advertising. We have a modified experience for viewers using ad blockers

Wikia is not accessible if you've made further modifications. Remove the custom ad blocker rule(s) and the page will load as expected.