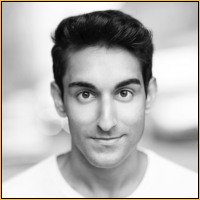 Oasis of the Seas - 05/2015 - Pouncival
UK Tour - 01/2016 - Mistoffelees
Biography 2016
Edit
Training: M&M Academy of Arts and Bird College.
Credits: Pouncival and cover Mistoffelees/Mungojerrie in Cats (RCCL); Jake in Sleeping Beauty (Millfield Arts Centre); singer/dancer on board Celebrity Cruises and Tommy in Dick Whittington (Loughborough Town Hall).
Commercials: Nokia Lumia; McVities Go Ahead Bars and Nintento Wii (We Sing UK Hits).
Workshops include: Charlie and the Chocolate Factory.
Ad blocker interference detected!
Wikia is a free-to-use site that makes money from advertising. We have a modified experience for viewers using ad blockers

Wikia is not accessible if you've made further modifications. Remove the custom ad blocker rule(s) and the page will load as expected.