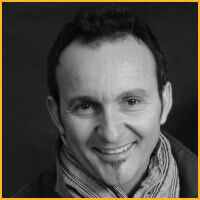 Circus Tour - 12/1999 - Skimbleshanks
World Tour - 04/2004 - Swing / Bill Bailey
Aus/Asia Tour - 01/2007 - Swing / Victor
Aus/Asia Tour - 11/2007 - Swing / Victor
Aus/Asia Tour - 05/2009 - Swing / Victor
Australia Tour - 09/2015 - Swing - Resident Director
STEPHEN MORGANTE received his certificate in contemporary dance from the Centre for the Performing Arts in Adelaide before being accepted into and graduating from the Australian Ballet School. In 1985 Stephen joined The Australian Ballet. During his 10 years in the company he attained the position of Leading Soloist touring overseas to many countries including Japan, China, the former Soviet Union and the United Kingdom where he performed for Her Majesty Queen Elizabeth in the a Bicentennial Royal Gala Performance and the Metropolitan Opera House in New York. After retiring from The Australian Ballet he joined the Australian and New Zealand tour of The Phantom of the Opera.
Stephen joined the Big Top cast of 
CATS
 in 1999 and has toured with different productions of 
CATS 
ever since establishing the position of Resident Director since 2003. Stephen was also a cast member of the 2001 production of 
Singin' in the Rain
; the 2006 production of 
Dirty Dancing
; and Sydney Dance Company's 
Tivoli
. Stephen was part of the creative team and Resident Artist Director of Operations for 
The House of Dancing Water
 in Macau from 2010 to 2012.